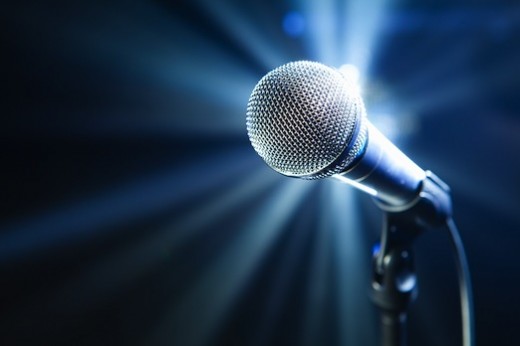 Here's the thing–your silent auction cannot be successful if it's tucked away at the back corner of your event space.  If you are having a live auction in conjunction with your silent auction then you're in luck, because you will have a skilled and seasoned professional encouraging attendees to participate.  This is such a crucial element to the success of your silent auction!
If you will not have a professional Live Auctioneer present at your event, you need to plan to have an engaging person act as the Master of Ceremony for the evening.  This person can use the Bidr Auction Dashboard to provide the most up to date information about the silent auction: who has the most bids, how much money has been raised so far AND which items are at low reserves.  The MC should be able to get people excited about individual items, as well as inspire them to bid.
Here are some examples of how the MC can engage the audience and inspire more bids:
–Choose a popular item and announce who the current top bidder is.  
–Find an item in the auction dashboard that has yet to get any bids and talk about it.  Give a full description and maybe mention who donated the item.
–Find someone in the audience, hold the microphone up and ask them what item they hope to win.  If they haven't bid yet, this is a way to encourage them to do so.
–If you were at the auction last year, talk about an item that you won.  Say how much you enjoyed it and why you chose to support the cause.
–If you have someone in attendance that will benefit from the silent auction, introduce them and have them tell their story.
There are so many ways that the event MC can get people more excited about the silent auction.  As people are socializing throughout the event, they need to be consistently reminded of the opportunity to bid.  Look out for our future blog entries with even more ways you can help increase your silent auction revenue.