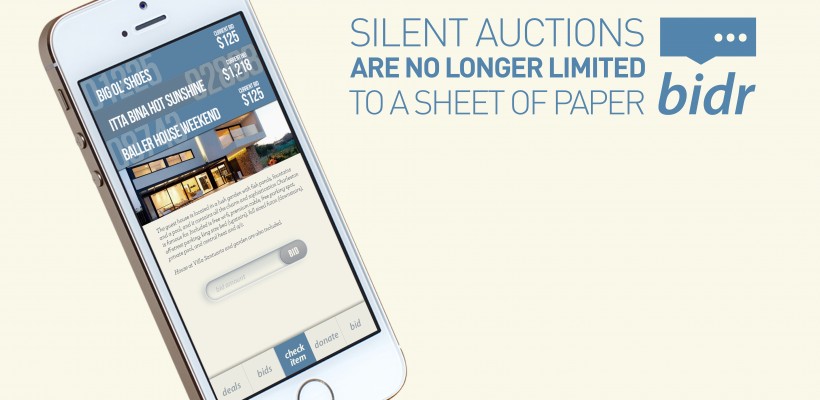 At Bidr we are always looking for ways to help you raise more money for your non-profit. That's why we are hooked on the power of promotion!  Don't wait until your guests show up at your silent auction to tell them that you're using mobile bidding.  Keep them in the loop every step of the way from a save the date, to the invitation, to email blasts, and social media posts.  This is the key to significantly increasing your fundraising totals and it's what makes text to bid auctions so much better than old fashioned silent auctions.
If you're running a silent auction on paper, you're only going to get bids from SOME of the people in the room.  With Bidr you can take bids from ANYONE you share your unique Bidr website with…whether they're in the room or across the world.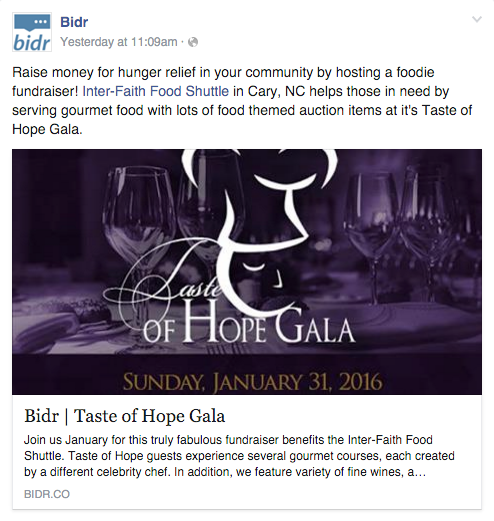 We recommend you start your event 7-10 days in advance.  When you are ready to preview items or to start pre-bidding for your auction, just share your Bidr auction link directly on Facebook, Twitter and other social media sites. Ask your followers to like, comment, and share your posts.  You should also pick a new item to promote each day and share the Bidr link to that auction item.
When promoting a silent auction item, tag the item's donor.  Then not only are you reaching your own social network…you're reaching your donor's social network.  For example, a car dealership that has donated a car for your auction can share the link to that silent auction item on its social media pages and through email.  This lets customers know the dealership supports your cause and allows them to bid on the car. This will really increase your reach through targeted cross-promotion!

Don't limit yourself.  Increase your organization's reach by sharing your silent auction far and wide through social media and enjoy the power of promotion with your fundraising success!