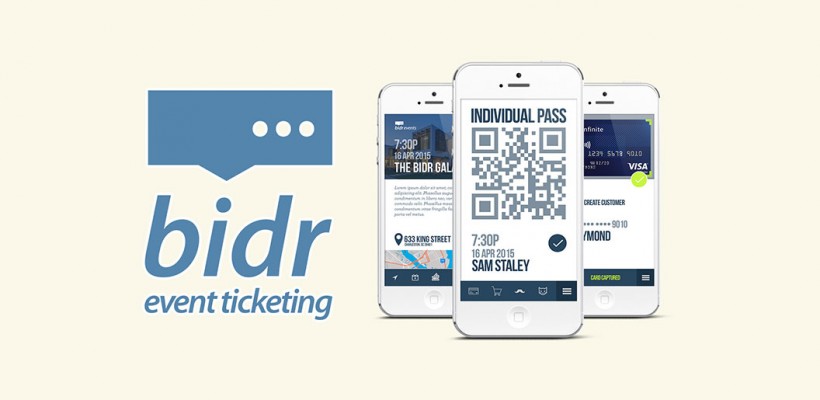 The tech team here at Bidr is always cooking up something bigger and better.  We now have interactive ticketing with text tickets, mobile display, and bar code scan-able redemption!
Now in addition to text donations, auctions and raffles…your guests can also purchase tickets, tables and sponsorships on your custom event site. The event site even remembers each attendee, through our one of a kind mobile number login. It's the easiest way to buy a ticket anywhere!
AND you can check in guests instantly… instead of them standing in boring, long lines!  No need for them to register on a separate site or stand in another line to join the auction. Ticketing and Silent Auction check-in completely re-imagined to make your events more money.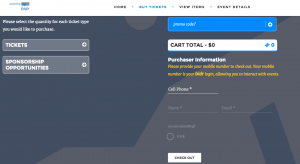 Anyone who purchases is automatically emailed or texted tickets, links to bid on your auction items, and all of your event details.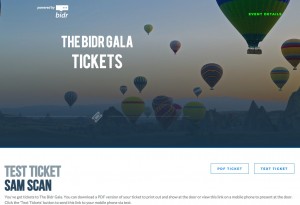 Your guests can either go old school and print a PDF ticket: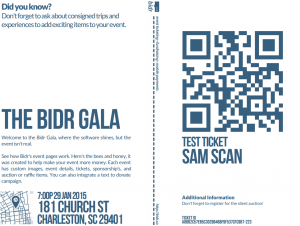 Or save a tree and have the ticket texted to them: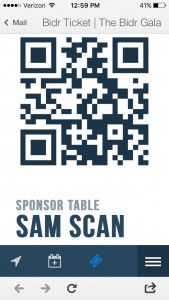 At the door, you just scan that funny bar code and Voila… redeemed! It's that easy.  Save time and get attendees to the bar faster!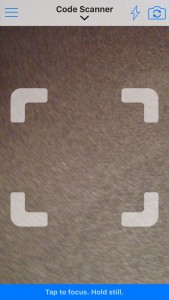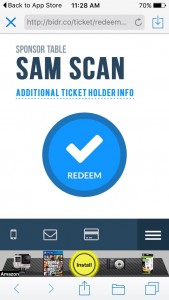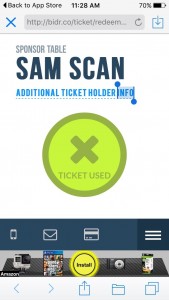 The welcome text has a link to auction items (if your event has an auction or raffle) so you can start raking in the dough for your amazing organization!