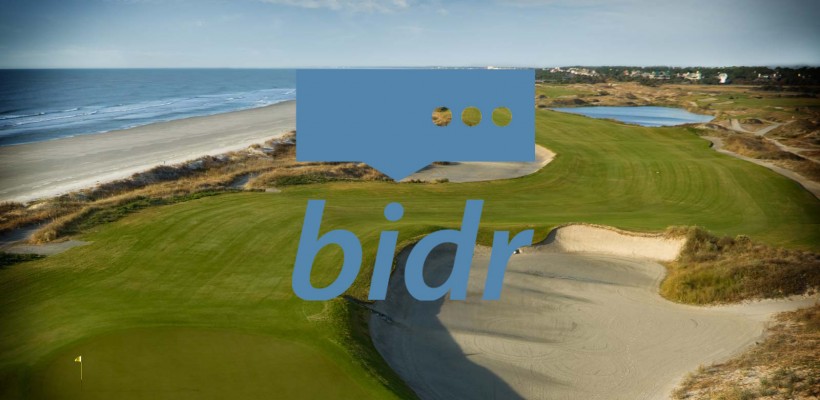 Charity Golf Tournaments are an excellent way to actively engage your donor base and expose your organization to your community.  Typically, golf tournaments raise significantly less money than galas or other large events.  Here are some excellent ways to increase your event revenues and provide an amazing experience for golfers, sponsors and other attendees.
1. TICKETING: The most important part of having a successful fundraiser is making it really easy for attendees to contribute to your organization.  This all starts with Bidr ticketing.  Once a future attendee purchases their event ticket through your custom Bidr event site their payment information is associated with their cell phone number, allowing them to easily pay for silent auction items, purchase raffle tickets and make donations — right from their phone!  An organization can set up any ticket type they would like – a Twosome Golf Package, Foursome Golf Package or VIP experience.  And, if a sponsor purchases a bulk of tickets, it is super simple for them to register friends, family or business associates as attendees through the Bidr ticketing platform.

2. PRE-BIDDING:  Why limit silent auction bidding to the event itself?  While people are purchasing their tickets to the tournament and other events, allow them to go ahead and start bidding on silent auction items.  This is a huge revenue increaser!!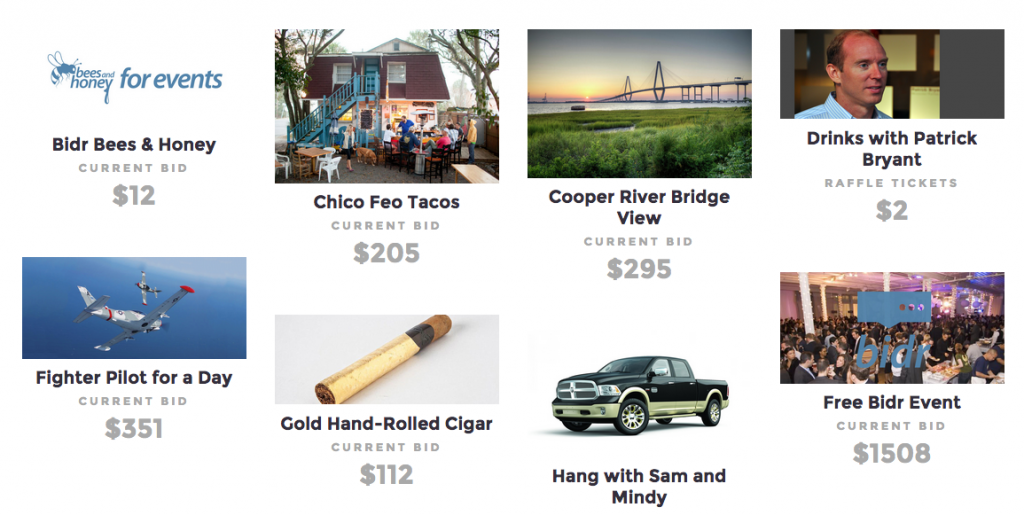 3. RAFFLE TICKETS:  Can you believe that most organizations are still selling raffle tickets by carrying around a stack of paper or roll of tickets?  With Bidr, promote your raffle on your event site OR blast it out on social media.  Your followers and supporters can purchase a raffle ticket via text or Bidr mobile.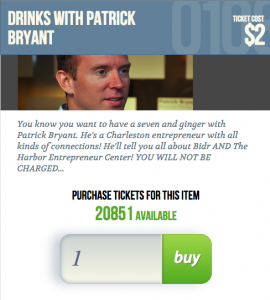 4. REMOTE BIDDING:  There might be members of your community or organization supporters who cannot attend your tournament or preceding events.  Guess what?  They can still show their support by bidding on items and making donations via your Bidr event site.  No need for them to feel bad that they can't make it!
5. CELEBRITY DRAFT:  A great way to draw attention to your cause is to have local or national celebrities and athletes participate as players in your tournament.  We suggest amping this idea up a bit by having a celebrity draft.  Golfers can bid on a draft pick.  The highest bid gets the first pick and the other bidders receive draft picks based on who has the next highest bid.  You can have a "Draft" event, where the winning bidders get to pick who they would like to play with.  This is an excellent way to garner excitement about your tournament.
6. ON COURSE BIDDING:  Just think, since everything with Bidr happens via text/mobile, golfers can bid and give from the course.  Get creative with it.  Auction off a mulligan!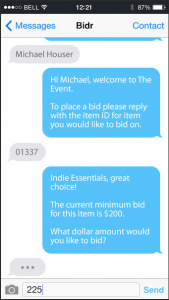 Contact us today about setting up your next successful golf tournament!  Email mindy@bidr.co