Non-profit fundraisers, from a "fancy pants" gala to a "bubba" barbecue, are tons of fun…for your guests.  For the organizer they are often days, weeks, and months of hard work and stress!  But it's all worth it when you're counting up that cash.
Selling sponsorships is a critical way to increase your totals.  At Bidr you can do that in several quick and easy ways.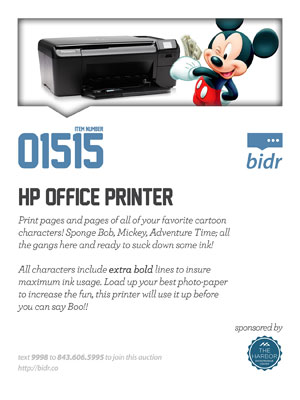 1) Feature your sponsors on your unique Bidr website and on Bidr mobile display.
2) Sell sponsorships on your silent auction item cards.
Bidr automatically generates unique item cards for each of your items.  There is a spot on the bottom right of the card where you can feature a sponsor.
A great partner for this would be a printing company.  Get your cards and other promotional items printed for free in exchange for the sponsorship.
3) Allow Sponsors to buy in through the ticketing process.      Sponsors can purchase tables or other opportunities right on your  Bidr website.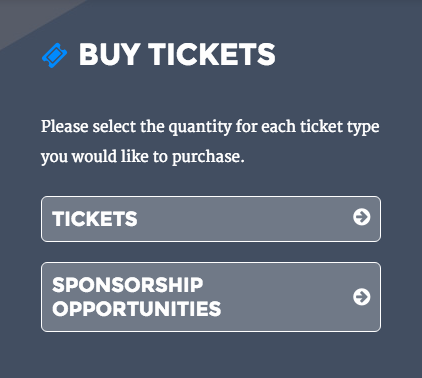 Bidr's interactive ticketing allows you to create sponsorship levels  and customize them.
When your sponsor purchases a table, they will receive an email  with the ticket links to send out to their guests.
The guests that get that link will click on it to RSVP.  They can then  either print their PDF ticket, or choose to have it texted to them.