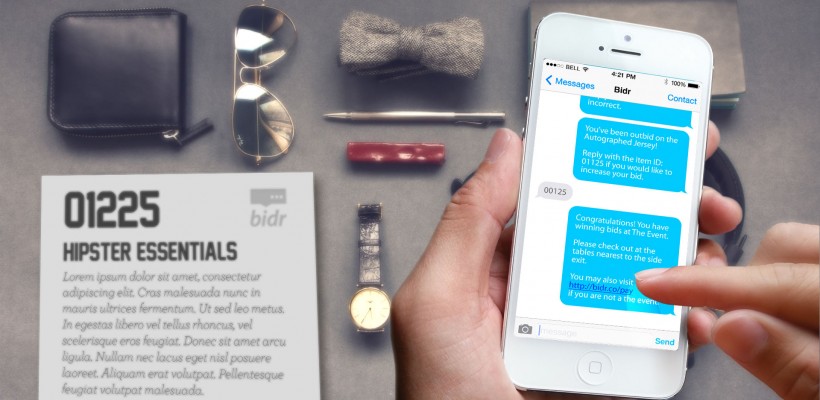 So, chances are you're a seasoned silent auction veteran. You've spent hours in front of the computer creating item description sheets to display on the tables at your big event. You might have arranged custom fonts and inserted item photos into templates. Here's the thing, we think there's a better way.
The Bidr platform is designed to allow attendees to text in their bids–instead of writing them down on cumbersome bid sheets. In addition, Bidr has designed a whole host of features meant to make the silent auction process as fluid as possible. We make uploading items to our auction dashboard easy AND instead of having to create individual item sheets from other design software, we do it for you.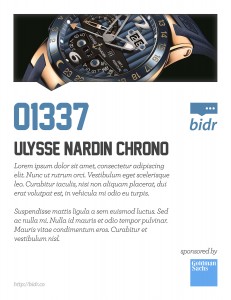 After you have uploaded all your items to the system, you simply click "PRINT" and all your item sheets are generated, printed and ready to be displayed. As you can see above, the sheets include a photo of the item or any other visual you uploaded. Then, there is a space for a detailed description of the item as well as information about who donated it.
We have also created a space to feature your event logo OR the logo of a major sponsor or donor. This is an excellent option to offer your sponsors–essentially, their logo could be seen on EVERY item! Pretty powerful brand placement!
If you would like to set up a silent auction through Bidr, signing up is quick and easy. By allowing attendees to text their bids, they get to bid on MORE items MORE often–which means higher auction revenues. Our goal is to help you raise the optimum amount of funds for your cause.