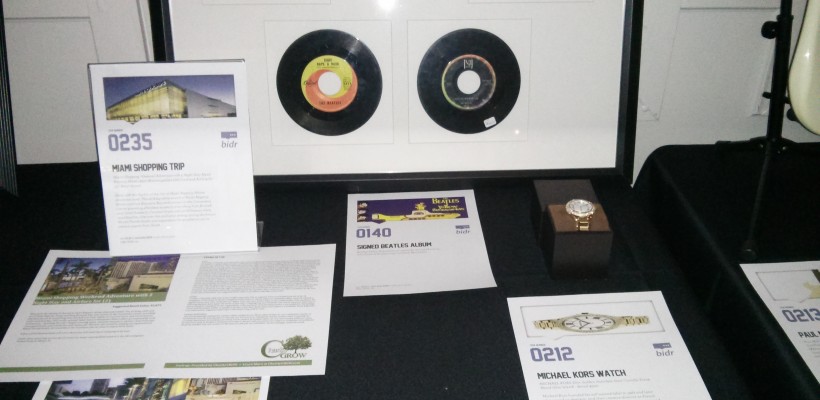 For those of you who have organized or attended silent auctions, you know that there can be quite the traffic jam at the item display tables.  Having a clear path for attendees to view items and item information is key to a more fluid event experience.  A friend of ours was at a recent auction gala that used the old style written bid system.  He said that the items were all jammed into one area, so getting a proper view of them was nearly impossible!  There were people trying to see over others and squeeze their way to items they were interested in.  You can imagine how difficult it was to go back and place a second or even third bid.
Mobile bidding systems are a natural solution for this bottleneck, BUT event organizers still need to be conscious about how they display auction items.  Here are some helpful tips:
–Be sure that you have an ample amount of TABLE SPACE.  This will allow you to adequately space out items so that they are not crowded or overshadowed.
–Having the proper LIGHTING is key to showing off each physical item, as well as providing the proper conditions for people to read the detailed item information.
–Really strategize about the best LOCATION for displaying auction items.  Don't put them entirely away from the main traffic patterns–people won't be drawn to them and you run the risk of them being ignored entirely.
–SIGNAGE can really help draw the attention toward each area that contains auction items.  Don't assume that it's easy for people to see areas at an event.  Once people get into a space, the crowds make the areas a little less definable.