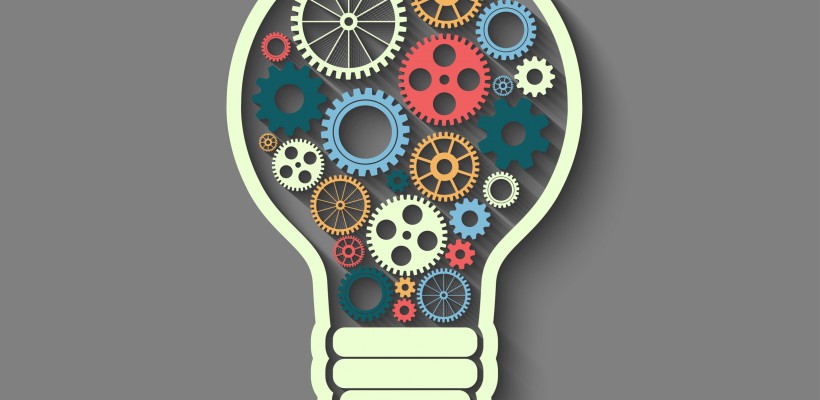 If you are involved with a non-profit, church, charity or school, chances are that you have exhausted all the traditional models of fundraising. It's important to keep plugging away on these tried and true fundraising tasks–however, there are so many other ways to identify and solicit funding.  People will identify with and find importance in your cause through a plethora of different channels, so it's important to provide a variety of ways for them to donate money.
Let's talk about some creative ideas for fundraising in 2014:
LIVE CROWDFUNDING EVENTS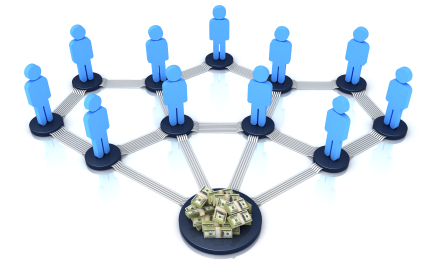 We all know about the success of sites like Kickstarter and Indiegogo.  What if you took the crowdfunding concept and transferred it to a live event?  Imagine having an incredible party with digital displays that track donations throughout the course of the event.  Think of partnering with events that already exist and have a large following.  There are so many companies and events that would be delighted to partner with a local organization to add a fundraising aspect to their event.  You might even consider doing a live crowdfunding campaign over a series of happy hour events throughout a longer period.  This gives people many opportunities to socialize AND give.
MAN IN A CAGE
We saw the following idea mentioned on www.stayclassy.org!

Towards the end of 2011, Invisible Children, launched its Frontline campaign. The goal of the 4-month campaign was to raise two million dollars to help fund the organization's "protection plan," a multi-pronged effort to protect civilians in central Africa from the violence perpetrated by Jospeh Kony's Lord's Resistance Army. In typical fashion, Invisible Children planned out a compelling campaign which included top fundraisers winning the opportunity to join the IC team in Uganda for a week. But none of this makes the Frontline campaign particularly creative…
 The creative bit happened towards the end of the campaign. With the deadline looming and a long way to go towards their astronomical two million dollar goal, the Invisible Children team decided to shake things up. One of their team members, Timmy, created a personal fundraising page and decided to put himself in a cage in the IC office until the campaign goal was met (don't worry it was a human sized cage). To make a truly original idea even more noteworthy, Invisible Children live streamed the whole event over the Internet! What followed was 24-hour coverage of Timmy in a cage interacting with an audience of rotating viewers and continuously exhorting them to get involved with the campaign. While Timmy didn't raise a million dollars on his own, he did raise $26,000 (not too shabby for one guy in a cage) and the Frontline campaign was able to close a lot of room towards the overall goal, ultimately finishing with $1.7 million raised.
ORGANIZE A COOKING FACE-OFF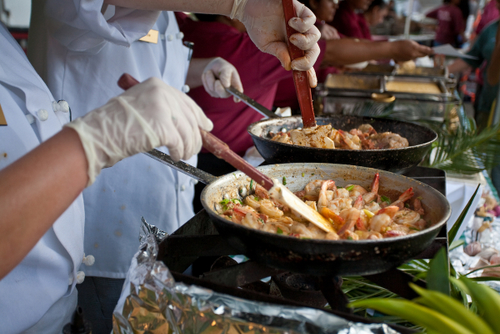 Here in Charleston, we really love food.  And let's face it, who doesn't?  We love the idea of having a cooking competition–either between professional chefs or amongst talented home cooks.  Do it as part of a food festival or host a series of supper clubs where people can buy tickets and pledge money on who they think will win the competition.  Partnering with local restaurants can be an excellent way to hold fundraising events and find ways to work together in the community.
HOLD A SILENT AUCTION
This is of course, one of our favorites.  Our goal at Bidr is to make the silent auction process so easy that anybody can do it.  Our automated system makes it easy to upload auction items and then, we generate all your item display sheets and provide pre-filled tax forms.  Keep track of auction revenues in real time with the Bidr dashboard AND allow your attendees to text in their bids.  When bids are texted in, the bidders get notified through their phones when they have been outbid OR when they have won an item.  See our platform at www.bidr.co!!