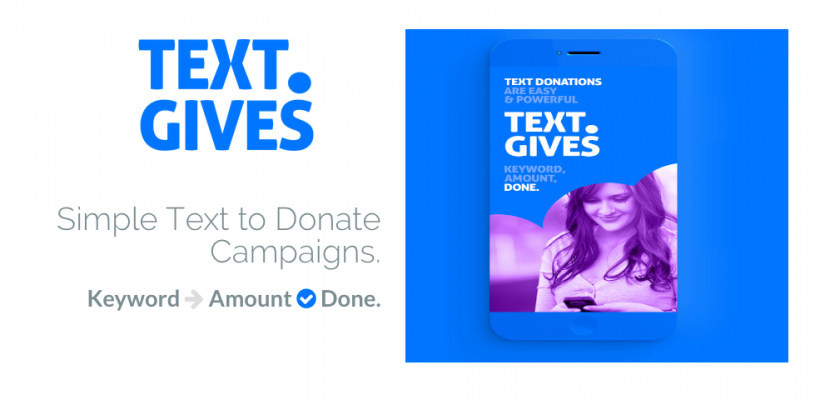 CHARLESTON, SC– September 1, 2015 – Charleston-based start-up Bidr today launched its new text-to-donate platform Text.Gives, fundamentally changing the way nonprofits can fundraise.  Bidr first announced the creation of the Text.Gives platform at the White House Demo Day on August 5th while demonstrating Bidr's platform and nonprofit fundraising services to President Obama.  Bidr was one of 30 innovators from around the country chosen to showcase how their ideas have turned into disruptive technologies and services. Bidr provides an innovative fundraising and event management solution that is helping nonprofits make more money through ticketing, silent auctions, charity events and raffles.  Recently, Bidr won a $100,000 investment from Steve Case and Revolution Ventures' Rise of the Rest competition.
Bidr was able to provide their platform in an even more powerful way when they partnered with the City of Charleston to help raise funds for the Mother Emanuel Hope Fund. Bidr immediately set up a text-to-donate campaign using the keyword PrayForCharleston, providing an easy way for donors to contribute to the Mother Emanuel Hope Fund established by the City of Charleston in the wake of the church shootings. In just a few short days, individual donations ranging from $5 to $10,000 were made through Bidr's text to donate platform, raising over $160,000 for the fund. To donate to the fund donors would (and still can) text 'PrayforCharleston' to the number 843-606-5995. The Pray for Charleston campaign proved that if donating is easy, people of all giving abilities can show their support in a few quick steps.
Bidr jointly promoted the Mother Emanuel Hope fund socially and through traditional press outlets with the City of Charleston, a first-of-its-kind fundraising partnership using this new technology. Previously the City would have only been able to accept donations by check through the mail or in person at a local bank branch. Bidr Chief Evangelist Mindy Taylor said, "This unique partnership with Bidr provided the ability for the City to raise money quickly and significantly increased funds raised for the Emanuel families and the church. The potential for using text-to-donate in exciting new ways for nonprofit fundraising is incredible!"
Text.Gives was created as a result of that success so that organizations can quickly set up a text-to-donate campaign to capitalize on a crisisor offer a continuous keyword campaign integrated into all of its fundraising, communications and events.  (Click here to see how it works: https://text.gives)  Now organizations anywhere can simply choose a keyword and easily set up their own text-to-donate campaigns to start raising funds for their cause. For donors the process is even easier — text the keyword, and an amount and you're done.
"We are excited to announce the launch of Text.Gives today, making it super easy for nonprofits to set up keyword campaigns in minutes," said Bidr CEO and Founder Sam Staley. Bidr does not charge any upfront, annual or maintenance fees so an organization can choose a keyword and keep its campaign open as long as it has needs. "As people have become more comfortable making donations electronically, the time has come for Text.Gives to transformationally change how charities raise money. Every nonprofit should have a Text.Gives campaign " remarked Staley. "This is a powerful tool for charitable organizations, athletic teams, disaster relief and even schools and booster clubs," said Patrick Bryant, Bidr Business Development Lead. "Text.Gives allows organizations to incorporate a simple, memorable keyword into all of their promotional materials without a penny of maintenance cost for the organization," continued Bryant.
Text.Gives is a fully automated, text-to-donate platform that allows charitable and other organizations to create a donation campaign, centered simply on a chosen keyword. A nonprofit organization or supporter of a cause can choose their keyword and launch a campaign of their own through Text.Gives in minutes.  Donors can text a keyword, input an amount and make a donation in seconds.
According to Chief Evangelist Mindy Taylor, "With Text.Gives its that easy: Keyword. Amount. Done. Donating to nonprofits has never been easier!"
To view the PrayforCharletson campaign visit https://bidr.co/events/prayforcharleston or https://text.gives/prayforcharleston
Notes:  Bidr can be followed on Twitter at @BidrAuctions. To learn more visit Bidr.co or Text.Gives.